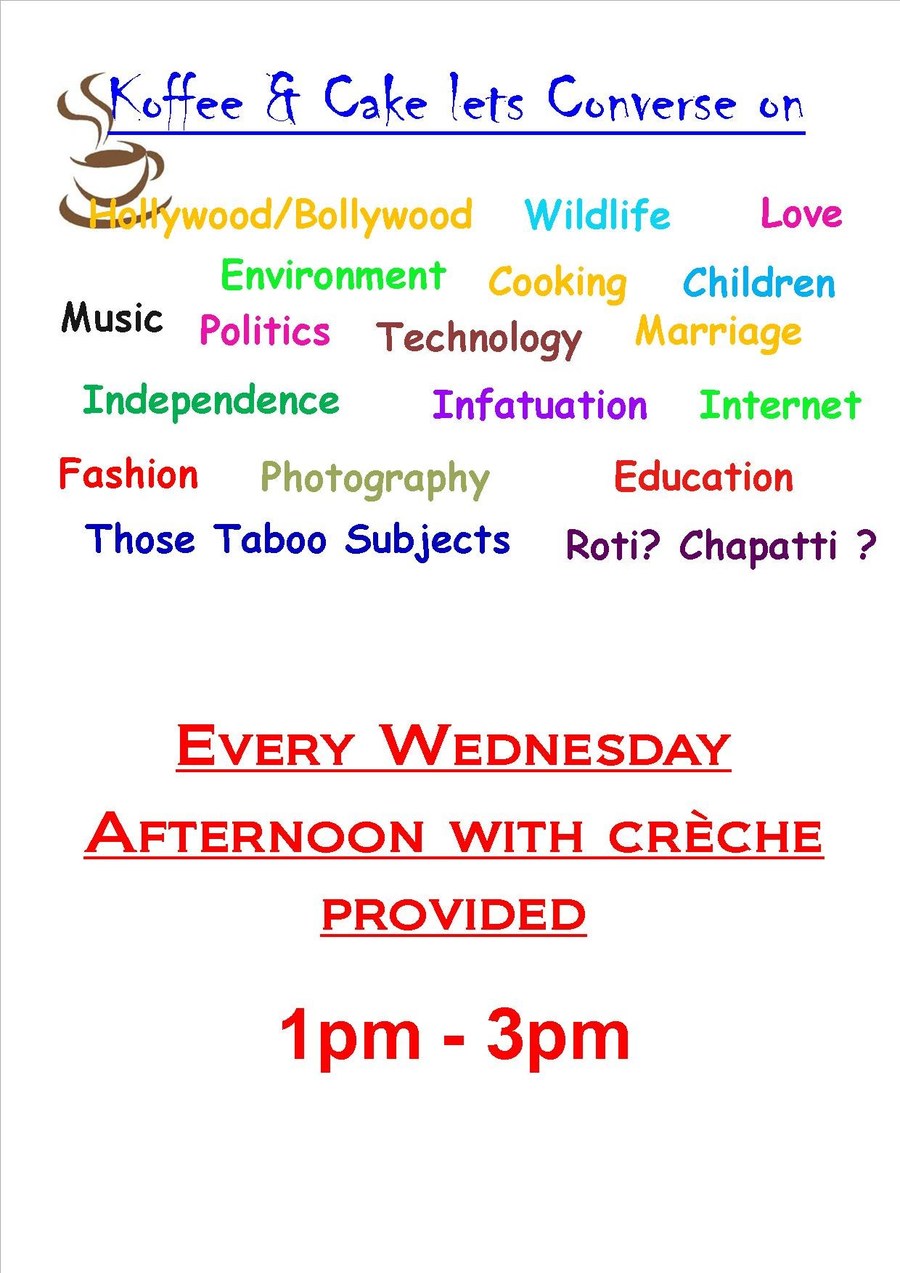 Koffee & Cake Afternoon (Parents Forum)
The Koffee and cake afternoon is an open invitation to our parents to come and interact with each other, share ideas, converse on matters that maybe of importance to them as individuals or as a community.
The group is supported by Shabina who works at the children's centre and Neelam who works with GOAL, a business enterprise which runs courses and creates opportunities for the local women.
Parents arrive for 1.00pm on Wednesday to settle their children in the crèche provided. They then make their way to the Family Support Learning Building where they can make a cup of tea/coffee and indulge in a piece of cake or biscuits. Mums that are not tea/coffee drinkers have the option of fruit.
The parents in the group have worked out their own agenda of activities and are working together to create discussion and experiences that interest them.
Come share the journey of experiences and activities with our parents, click on the links below to find out what we have been up too.